Unforgettable Art Supply Moment No. 16 - Jack Tom
February 21st 2012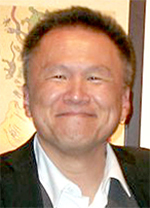 "My Most Unforgettable Art Supply Moment" is a series of short interviews with seasoned artists who have survived substantial combat in the great war of the graphic arts. Each participant was asked the same five questions.

Graphic designer/illustrator/educator Jack Tom grew up in San Francisco during the clamorous headband-and-sitar years of the '60s. "At that time, my ambitions had been focused on becoming a herpetologist and working in research for a museum someday," says Jack. "That all changed when someone on the street gave me a handbill for a rock concert at the Avalon Ballroom. It changed my life forever. From that moment, I knew I wanted to draw pictures for a living."

While working for a multimedia company, he visited New York City in 1976. The visit convinced him that in order for his career to reach its full potential, he needed to move east. The next year, he was living in New York and working at McCall's Magazine as designer of the magazine's "Right Now" eight-page monthly insert. A few years later, Lou Dorfsman hired him on as Senior Designer at CBS.

"At McCall's, CBS, and later on at Business Week, I was able to work with pretty much any top illustrator that I chose," he continues. "Most of them were in New York in those days, and they all turned out to be a tremendous influence on me. I found myself moving more and more along the same path, and soon I was a fulltime freelance illustrator/designer."

In 1985, he eventually launched Jack Tom Design, now headquartered in Bridgeport, CT. He has served as president of the Connecticut Art Directors Club, and presently teaches Communication Design, Typography, and Illustration at Western Connecticut State University as well as at Norwalk Community College. To find out more about Jack and to see his work, visit Jack Tom Design.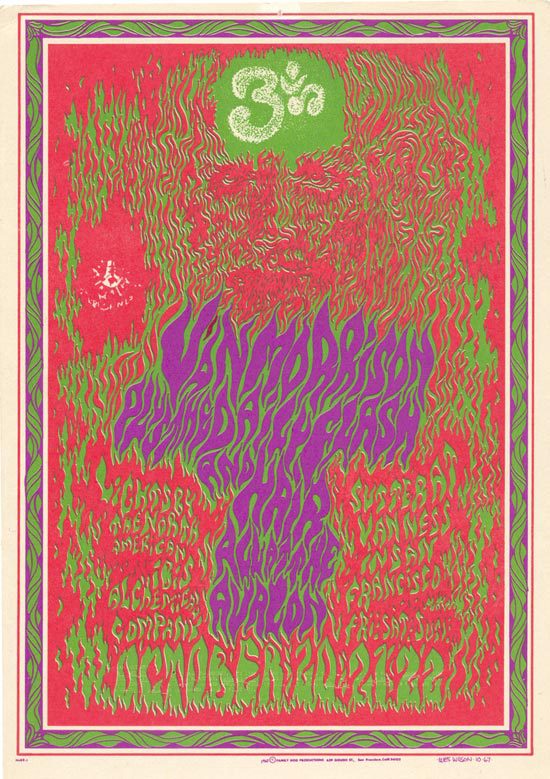 1. Can you recall your worst most unforgettable art supply experience?

Yes, or at least it was a hazardous art supply experience. When I was at McCall's, a new adhesive product came on the market: 3M Spray Mount. We were using one-coat rubber cement to paste up mechanicals and the rubber cement required drying time, but spray mount was immediate. The spraying area was in the trashcan next to my chair. Anyway, after a year, I noticed a silhouette the shape of my body on my black chair... it was created by the spray particulars from the spray mount landing around me and the rest was landing on me and, of course, I was inhaling it...OMG!

2. Other than your first answer, is there an art supply that you've hated having to use more than any other?

Yes, I hated using Pantone overlay film products...it was much more tacky and more expensive than Cello-Tak and Zip-a-tone. But Cello-Tak and Zip-a-tone colors were being slowly discontinued and getting harder to find, so I was stuck using Pantone. After going digital, I gave away my Pantone color sheets to Randy Enos. They were getting very expensive by then, so I hope my Pantone overlays came in handy for him.

3. On the other hand, can you think of an especially favorite art supply that you miss the most that has unfortunately left us for that big art supply heaven in the sky?

I used to love using Rapidographs and Rotring technical pens. They were a pain to use at times (clogging and cleaning), but they made great lines. I also miss using Letraset rub-down type. I still have a few boxes of both Letraset rub-down and Formatt cut-out type and dot screen sheets.

4. Are there any other art supplies that you've just plain thrown away that you wish you still had?
I had a good set of Magic Markers and Pantone markers, over 80 colors. I had to throw them out because they eventually dried out. There are times when I'm doing a tight sketch, and I just don't feel like scanning and coloring it digitally. The markers would come in very handy.
5. At one time or another, a lot of us have purchased something that we thought was soooo cool when we saw it at the art supply store, then we ended up never ever using it. Has this ever happened to you?

Chartpak came out with an X-acto blade sharpener called Quikpoint. I was at CBS at the time and someone ordered a few for the designers. We thought it was the answer to reusing the X-acto blades, but it sucked, and it never did restore an X-acto #11 to its former self. So, we just kept on buying the 100-blade bulk pack.