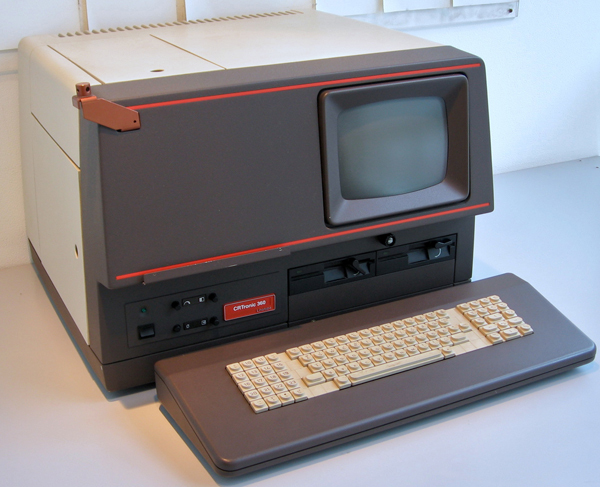 contributed by Lou Brooks

In case you're wondering where some of that cold type you ordered back in your disco days came from...

A major step from hot type on over to phototypesetting around '70s-'80s. Every line of text typed in had to be preceded by the proper complex coding telling the CRTronic what you expected it to do with that particular line. Everything was stored on dual 5-1/4" floppy drives -- the cutting edge of data storage at the time. Output was finally imaged onto a roll of photographic paper. Could this baby look any more Seventies?

Thanks for the photo from Marcin Wichary, San Francisco.

http://www.aresluna.org/