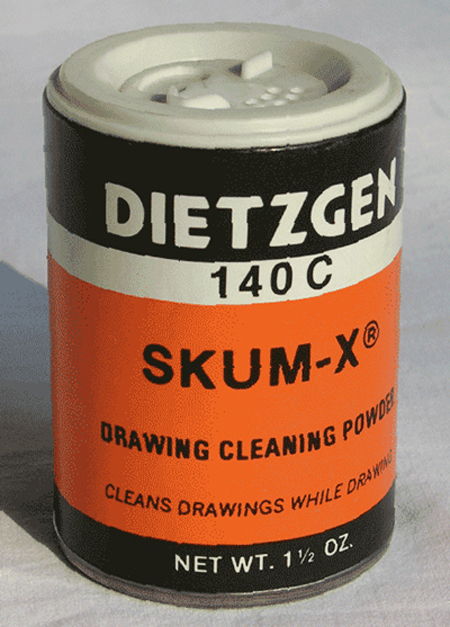 contributed by Lou Brooks

For years, "Skum-X" was possibly my favorite brand name of something until I moved out here to the California countryside, where I discovered "Snail Death" at the local garden emporium. The Snail Death box itself is not to be believed, and I may post it some day, if I get the nerve up to bring one home.

But in spite of its hilarious name, Skum-X was actually considered by most to be the draftsman's friend. Composed of erasure granules pulverized into dust, it was sprinkled across your pencil drawing, and would earn its keep by preventing the drawing from smearing. When you were finished, you would brush the dust off with a drafting brush (see exhibit # 32).

My thanks to Daniel Abraham for suggesting an art supply that sounds more like Fred MacMurray's follow-up to Flubber.