Unforgettable Art Supply Moment No. 18 - Lou Bortone
August 6th 2012
"My Most Unforgettable Art Supply Moment" is a series of short interviews with seasoned artists who have survived substantial combat in the great war of the graphic arts. Each participant was asked the same five questions.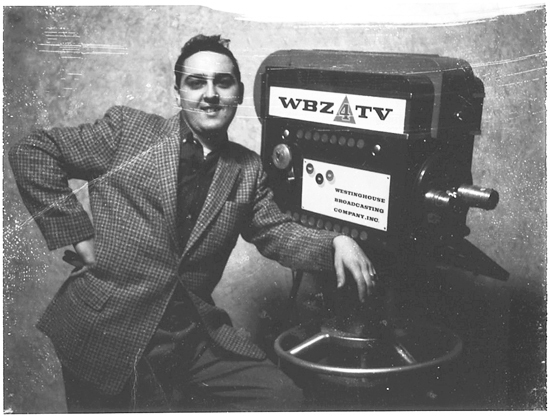 Emmy Award-winning Executive AD Lou Bortone's 37-year career at Boston's WBZ-TV began in 1958 as an assistant in what was then the station's one-man department. "When I was in my senior year at Massachusetts College of Art," they offered me one night's work posting on-air election returns," says Lou. That turned into a full-time job working 3-11 pm, which allowed him to finish college. His responsibilities grew over the years along with the burgeoning TV industry.
"I was offered promotions to higher positions twice, but turned them both down, mainly because I didn't want to leave the Boston area and because I loved being involved with the actual art," he adds. "We worked in three areas: print for audience and sales promotion; video (of course); and set design. It was exciting, and there was never really a dull moment."
As cable crept in and much less local programming was done, the art department was reduced to mostly doing news graphics. "Boring!" laughs Lou. He happily retired at 63. WBZ was originally owned by Westinghouse Broadcasting, then sold to CBS, and is now owned by Viacom.
1. Can you recall for us your worst most unforgettable art supply experience?
By the time 1976 rolled around, a good many of us had switched to waxers for mechanical paste-ups, rather than the more unforgiving rubber cement. I was president of the Art Directors Club of Boston then, and gave myself the job of laboriously assembling a same-size paste-up of the Club's lobster dinner poster announcement onto a 30" x 40" sheet of Foamcore. It was a cold December day, and two blocks from the local silk screen house, a strong winter wind did its best to grab the mechanical from my hands. I struggled and sort of regained control, but not before the countless waxed pieces of type (as well as a giant lobster photo in many parts) went swirling down the street on their own. Miraculously, the pieces ended up wedged under a large dumpster, and I was lucky enough to rescue every piece. The print house owner and I managed to reassemble it on a large table with the help of hours of Scotch tape. I used up my entire month's supply of swear words in one day!
2. Other than your first answer, is there an art supply that you've hated having to use more than any other?
Besides the waxer, I quickly grew to despise spray glue (although it may have made my life easier on the lobster poster).
3. On the other hand, can you think of an especially favorite art supply that you miss the most that has unfortunately left us for that big art supply heaven in the sky?
It's difficult to pick out just one! I had a special drawing board made for me by my local art dealer. It had a metal border along one side, which facilitated the use of a cam-lok T-square. A simple twist, and the T-square was locked in place. It was especially handy for mechanical drawings of set designs for the scenic builders.
Other favorites would be a Kensol hot press as well as a Polaroid 46-L transparency film and copy stand set up for on-air art. We could make black and white slides pretty fast. Most missed, though, would have to be a Bolex single-frame movie camera we rigged up for limited animations. We mounted it on the Polaroid copy stand, and away we went! It was so successful, that I was able to convince the station to buy us an Oxberry 16mm animation stand and camera.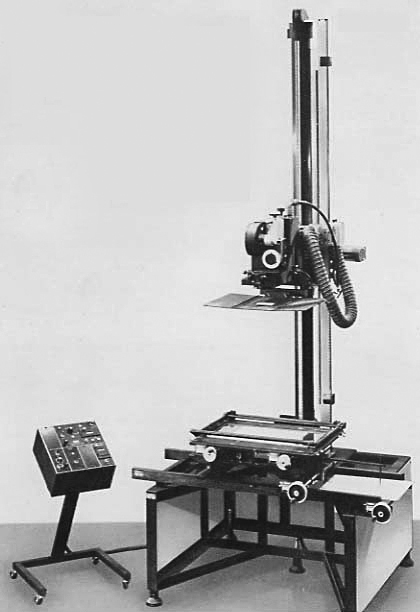 4. Are there any other art supplies that you've just plain thrown away that you wish you still had?
I haven't tossed anything that I wish I still had.
5. At one time or another, a lot of us have purchased something that we thought was soooo cool when we saw it at the art supply store, then we ended up never ever using it. Has this ever happened to you?
We bought and soon threw away that little useless blade sharpener gizmo that X-acto came up with. I notice that others here have felt the same way about it.
It amazes me today to look back on all the tools and supplies we were lucky enough to have at hand. I felt very bad for some of our suppliers — after the Mac, customers just stopped using their services. Typesetting seemed to get hit the hardest.